Are you planning to visit Banyuwangi and need comfortable place to stay at affordable price, these are three homestays in Banyuwangi that you can consider to spend night. If you book a tour with us and arrive Banyuwangi at late night, we strongly advise you to stay one night in Banyuwangi and start the tour the next day for the best experiences.
BETAH HOMESTAY
Betah Homestay located at the premium housing in Banyuwangi. About 15 minutes drive from Ketapang Ferry, a minimalist homestay offers 5 rooms with tropical garden view. Hosted by Nana who has great experiences in hospitality industry.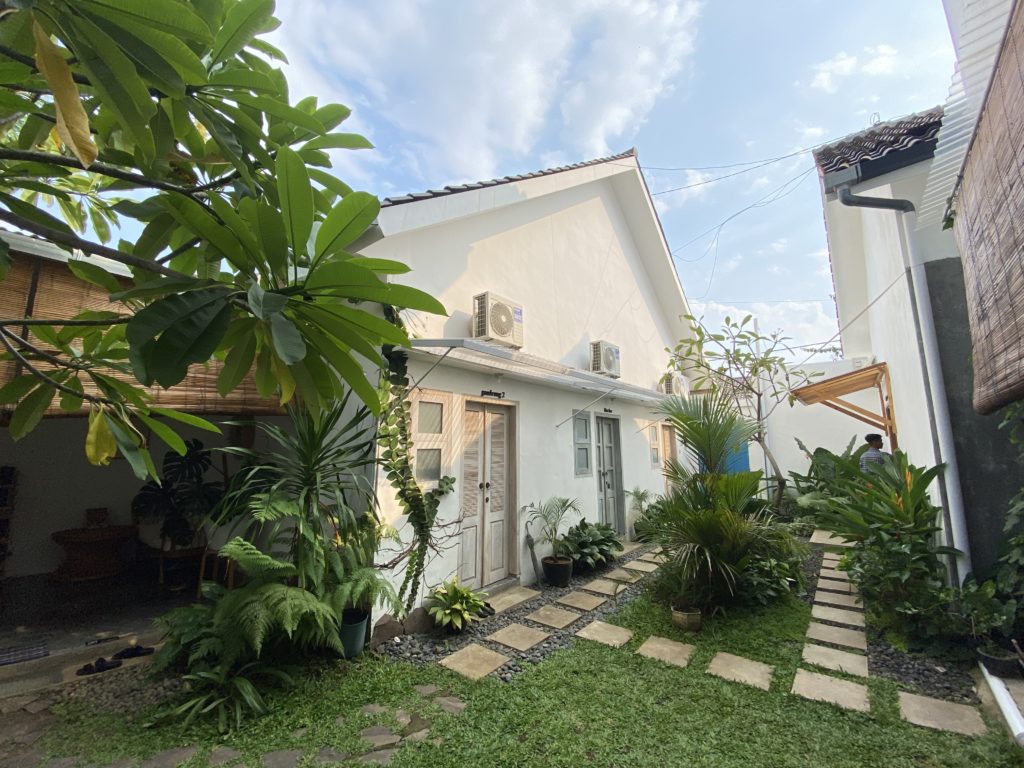 Very good design and beautiful garden, many photo spots that really good for updating your instagram feed
This homestay provides 3 regular rooms and 1 family room. Each room is equipped with a TV and shower. The facilities provided by Betah Homestay are a shared kitchen complete with cooking utensils and even a blender and mini oven, lounge and garden. The regular room rate is IDR 256K and the family room is IDR 365K. Room price could be changed without further information.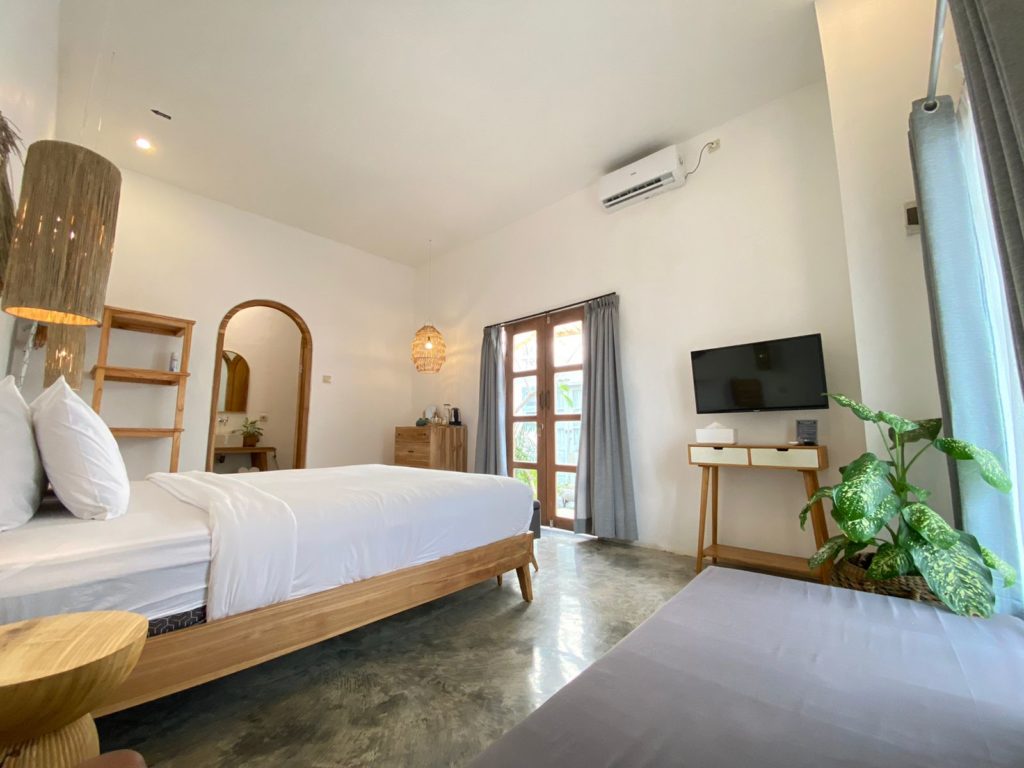 Family room completed with bathtub, tv, couch. Feel free to use the public kitchen
This homestay was perfect, unless the speakers from the mosque are quite loud. But this is common as the city are dominated by muslim so that you will find mosque everywhere using high volume speaker when praying even at night.
Also noted that Due to limited number of rooms, Betah Homestay do not accept walk in or on the spot reservation, you have to book online in advance.
DIDU'S HOMESTAY
Are you coming from the train station? this could be the best place to stay. Didu's Homestay located very near from Bayuwangi Kota Train Station, it is about 5 minutes walk to get to the homestay. Didu's Homestay offer a peaceful living experience in the middle of the village.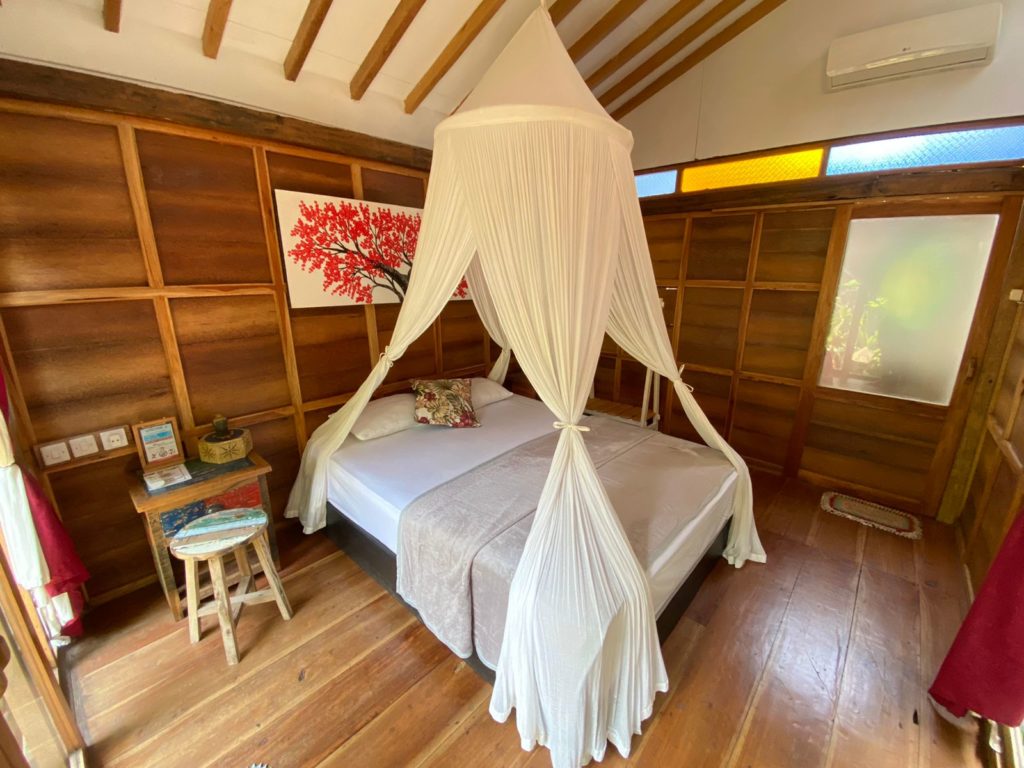 One of the bedroom in Didu's Homestay, very good choice for couple travelers
As it's location a bit further from the city center, it is better to have Grab or Gojek Apps installed on your phone to help you move around or simply ask the staff to call you a taxi. Mosque also located about 100 meters from the homestay, put on your earplug before sleeping will be very helpful. It is very high demand, make sure you book online in advance to secure the room availability.
SAWAH IJEN HOMESTAY
Located at Banjar Area, Licin about 30 minutes drive to Kawah Ijen trekkng based. If you are looking for lodging with an atmosphere similar to Ubud, Sawah Ijen can be the best choice. The view of the rice field landscape is really epic, moreover the price is also pocket-friendly, started from IDR 290K/Night.
Outdoor area with rice field view at Sawah ijen Homestay
Has 3 cottages that are equipped with showers and amenities. The facilities are a mini garden and a hammock suitable for relaxing while enjoying the view.The mini garden in
Sawah Ijen Homestay
is conceptualized in such a way with rows of lounge chairs, equipped with wide umbrellas. Of course there are tables and mats, so guests staying overnight or visitors to the stall can eat and relax here.
Holidays to Banyuwangi with family, friends or partners are even more fun with the various choices of lodging available. From star hotels to homestays, everything is available here, and of course there are many choices of holiday activities in Banyuwangi. You also can find more option of accommodations in Banyuwangi on the search box below..!!